Annie - Intelligent Instore Shopping Assistant
Annie is an intelligent digital in store shopping assistant which offers personal delightful experiences to consumers helping them to find the products they desire and collects rich shopping data that increase your revenues.


Our product Offers:
In store personalization
In store customer data collection
In store customer delight
Revenue increase
The benefits of using Annie Intelligent Instore Shopping Assistant include:
Increased customer satisfaction and loyalty
Improved sales and revenue
Better understanding of customer behavior


Better understanding of customer preferences
Increased efficiency and productivity
Enhanced shopping experience for customers
The problem that Annie solves
in Retail stores!
What does a particular consumer wants when she enters the store?
Where's the product in the store?
How do I find new customers from a store?
How do I increase customer service in a store?
How do I offer digital shopping experiences in a store ?
How do i obtain consumer shopping data from stores.
Instore Personalization
Annie's predictive personalization feature uses artificial intelligence and machine learning algorithms to analyze customer behavior, preferences, and purchase history to make relevant product recommendations in real-time.
Key Features of Annie Intelligent Shopping Assistant:
Predictive personalization using mobiplus connecting through an API
Interaction through voice, text, and touch on the screen
Shopping preferences, shopping data and contact information acquisition from customers in store.
Integration with multiple data sources
User-friendly interface
Read More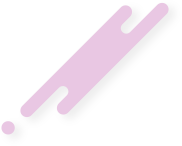 In store customer  shopping data collection.
Annie collects consumers contact information with their permission.
When user connects, Annie collects shopping data  such products views, clicks, time spend per product  and  purchases.
Shopping data are sent back to mobiplus shopping recommendation platform  automatically  to improve  recommendations.
Consumers  get  recommendations on products that interest them  in the future.
Technical Specifications
Annie Intelligent instore Shopping Assistant is connected via the store's wifi with an API to the mobiplus shopping recommendation platforms as well as the retailer's eshop and ERP.
It uses Natural Language Processing and Intent. The digital display unit is 1.8m x 0.8m x 0.15m, weighs 4kgr and runs on Android OS.
Instore Personalization Era
Annie intelligent in store shopping assistant  offers a   personal striking  digital experience to  consumers helping them to find the products they want .
Interacts  with consumers via Speech and Text  understands her shopping needs   and offers personal product recommendations and product location in store.
It uses mobiplus shopping recommendation platform on the cloud ,with mobiplus seven recommendation engines based on proprietary Machine learning algorithms  , retailers shopping data in ERP and  e-shop as well as Speech Recognition  , understands  consumer   needs in real time  and predicts what she wants to buy next.
The recommendations  are shown at  In store Display and consumers Smartphone  through a browser that opens.
Consumers  see personalized product recommendations , promotions ,offers  and new  arrivals.
If he is a new client (not in the database  of the company)   Annie recommends products based on mobiplus content based architecture and then after better understanding the  consumer  goes to user based recommendations.
If  he is a client Annie recommends products based on mobiplus user based architecture.
Consumers can talk to Annie while they walk in store through their smartphone.
Consumers  connect with Annie  by scanning a relevant QR code on the  in store display  and   the store browser opens on consumers Smartphone
When  consumer returns to the store Annie  recognizes him and  initiates the service automatically by opening Annie on his Smartphone and on the screen.
Benefits for the Retailer!
Increases the conversion rate and revenues of the store through automated digital consumer experience using all products available in store  and e-shop.
Increases revenues in store from higher conversions of new customers!
Increases  revenues in  store from the additional shopping  Data to better meet the needs of in store  and e-shop customers on subsequent visits.
Increases  business revenues by predicting what  are the  future purchase needs  of this customer and bringing him to the store  or e-shop to conclude the purchase.
Increases revenues by acquiring new customers from the store obtaining email from QR code interaction.
Reduce sales cost in store for sales qualification.
Increases revenues in store transforming sales personnel to ambassadors.
Download our Free Ebook and Learn 
Read our book and learn why instore personalization and shopping data is the name of the game. The book covers:
What Ipsos survey for consumer expectations say.
Why physical store is becoming the most significant customer channel.
The significance of shopping preferences data collected from store.
How ecommerce and instore shopping data increases your revenue by 30%.
Contact Us Now and take your retail business into the personalized Era!
Contact us now and a sales representative will call you back. We would like to understand your company's needs and help you move into the personalized era. 
Harness the power of Shopping data from stores!
Download our ebook and learn:
Why Shopping data is the name of the game
How shopping data makes retailers succeed in the supply chain
Why more brands go directly to consumers
What consumers say about In Store Personalization